Sydney home sellers are bumping up their asking prices in the middle of a campaign, as the booming housing market and keen buyers encourage them to push higher.
Nearly one in 10 sellers are updating their price hopes, although this figure has edged back in many pockets of Sydney since March – a sign that white-hot price growth could cool off in coming months.
Across the city, vendors increased their asking prices on 9.3 per cent of homes for sale in April during their campaign, whether it was a private treaty sale or an auction, according to Domain data.
Price guides are increased mid-campaign when buyer feedback is above the guide, or a higher offer is placed.
It comes after median house prices in every pocket of Sydney jumped in the first quarter of 2021.https://flo.uri.sh/visualisation/6196223/embed?auto=1A Flourish chart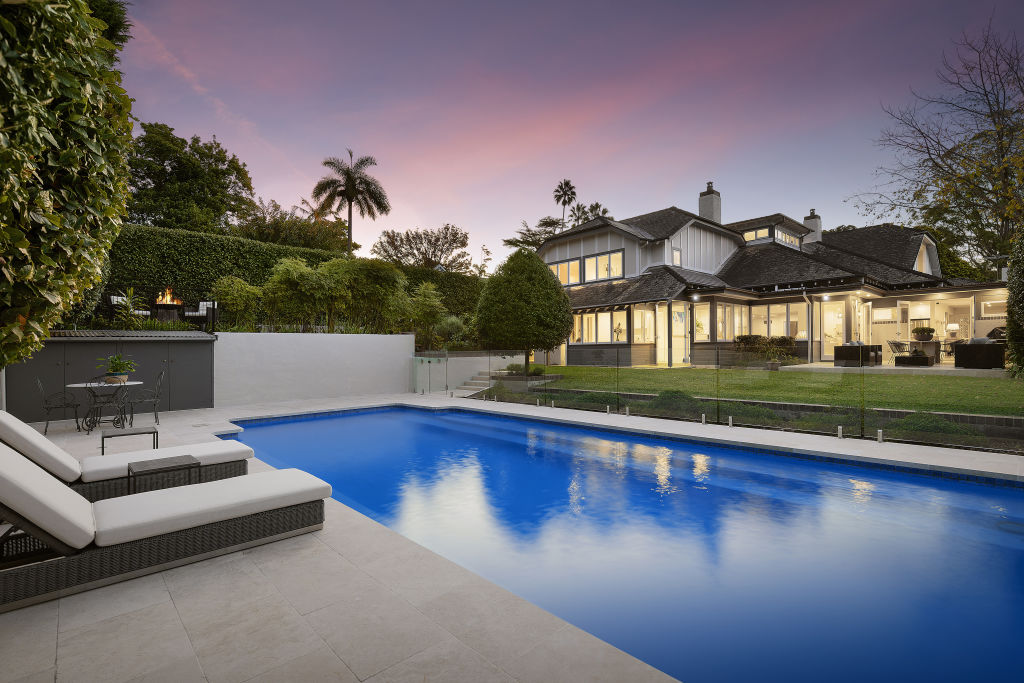 Changes to price guides were a leading indicator of price growth, Domain senior research analyst Nicola Powell said. However, she expects that to slow in the coming months.
Dr Powell said the proportion of listings with increased prices guides had peaked across the city in March at 9.9 per cent.
Unlock the best property news, advice, ideas and insights.
Subscribe now
Check out our Privacy policy.
"Almost one in 10 properties saw their asking prices revised upwards mid-campaign, whether they were auction or private treaty [sales]," Dr Powell said.
"We're starting to see them decline, and what that means is … price growth will start to ease."
That rapid change was losing its "fierceness", Dr Powell said.Proportion of live listings with an asking price increase.
| | | | | |
| --- | --- | --- | --- | --- |
| SA3 region | Apr-20 | Dec-20 | Mar-21 | Apr-21 |
| Eastern Suburbs – South | 10.2% | 7.1% | 14.1% | 15.3% |
| Leichhardt | 13.3% | 13.6% | 15.4% | 15.1% |
| Sutherland – Menai – Heathcote | 7.5% | 12.4% | 12.6% | 14.3% |
| Marrickville – Sydenham – Petersham | 12.4% | 11.1% | 14.1% | 13.2% |
| Warringah | 9.1% | 12.8% | 17.0% | 13.1% |
| Eastern Suburbs – North | 8.1% | 9.0% | 12.8% | 12.7% |
| Blacktown | 4.8% | 6.5% | 9.5% | 11.9% |
| Manly | 3.9% | 8.2% | 17.0% | 11.9% |
| Ku-ring-gai | 6.8% | 8.8% | 13.8% | 11.2% |
| Cronulla – Miranda – Caringbah | 5.5% | 6.2% | 10.2% | 11.0% |
Source: Domain.


Embed this table
But the upper end of Sydney's market continued to lead price gains, with the southern pocket of the eastern suburbs recording the highest proportion of increased price guides at 15.3 per cent. This region takes in the suburbs of Randwick, Kensington and Clovelly down to La Perouse.
Price guides were being increased in the region as people saw better value for money, according to McGrath Coogee sales manager Jake Carter.
"Instead of going to Bondi, where you're buying off 250 square metres, you can get a free-standing house on 500 square metres, and you are within walking distance to cafes and restaurants," Mr Carter said.
House prices in that region rose 4.9 per cent to $2,387,500 in the year ending March 2021, Domain data shows.
The Leichhardt region, which includes the suburbs of Lilyfield and Balmain, had the second-highest proportion of listings being revised upwards mid-campaign at 15.1 per cent.
Belle Property Balmain principal, Monique Dower, said boosting price guides to reflect the moving market was important to allay buyer frustration.
"Some of the results being achieved mean we need to increase the guides to be more realistic," Ms Dower said.
The region's median house price increased 1.2 per cent to $1.815 million for the year ending March, Domain data shows.
Even far-flung areas such as the Sutherland, Menai and Heathcote region, which takes in the suburbs of Jannali through to Lucas Heights, had price guide increases on 14.3 per cent of properties for sale.
The fast-moving market meant that many comparables, which guide initial asking prices, become irrelevant mid-campaign, according to Matt Debreczeni of Ray White Sutherland.
"We base it on what sold the previous month. Those comparables are almost irrelevant. Buyer feedback is above what we originally set," Mr Debreczeni said.
Big blocks with development potential were the core part of the market in the Sutherland region that was seeing prices increase, he said, as more buyers from the eastern suburbs relocated for value.
An influx of new homes is expected to hit the market, another sign that property price pace will slow down in coming months, Mr Debreczeni said.
The region's house price grew 5.8 per cent to $1.14 million in the year ending March 2021, according to Domain data.
Vendors were more likely to stay with the initial price guide in the regions of Manly, Pittwater and Warringah, which take in large swathes of the northern beaches.
Clarke & Hummel Principal Michael Clarke said fewer price guides were being increased because vendors and buyers were on the same page compared to the start of the boom this year.
"What it shows is that vendors and buyers alike are getting accustomed to the market," Mr Clarke said. "They're better able to gauge where it is going to fall."
It comes as Manly, Pittwater and Warringah median house prices all recorded double-digit house price growth in the past year.